Modi Government Major Schemes – GK for competitive exams
The Government of India has initiated a number of social security schemes to boost the financial stability of its citizens and to reinforce the economic development of the nation. As the Narendra Modi government completes four years in power, its flagship schemes like the Deen Dayal Upadhyaya Gram Jyoti Yojana (DDUGJY) Modi Government Major Schemes, Skill India programme, Ujjwala Yojana and Jan Dhan Yojana are struggling to make a difference, while others like Mudra and Housing for All by 2022 spell fresh trouble for the banking sector, which is already reeling under bad loans.The government recently announced that it has completed the electrification of 18,452 villages under the DDUGJY. But data show there has not been much impact on the country's electricity consumption.
Here is the list of Modi Government Major Schemes
1. PRADHAN MANTRI JAN DHAN YOJANA: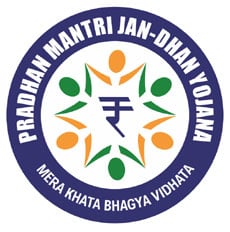 Launched on 28th August 2014
The Objective of "Pradhan Mantri Jan-Dhan Yojana (PMJDY)" is ensuring access to various financial services like availability of basic savings bank account, access to need-based credit, remittances facility, insurance and pension to the excluded sections i.e. weaker sections & low-income groups. Modi Government Major Schemes 2018.
Benefits of schemes are
1. Interest on deposit.
2. Accidental insurance cover of Rs.1Lakh
3. No minimum balance required
4. Life insurance cover of Rs.30,000
5. Overdraft facility after 6 months.
6. Access to Pension, insurance products.
7. RuPay Debit Card.
8. Overdraft facility up to Rs.5000/- is available in only one account per household.
2. MUDRA BANK YOJANA : (Micro Unit Development and Refinance Agency Bank)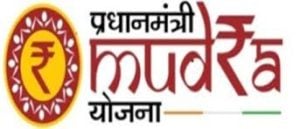 Launched on 8th April 2015.
MUDRA will provide credit up to Rs.10 lakh to small entrepreneurs & act as a regulator of Microfinance institutions. The Objective of the scheme is to encourage entrepreneurs and small business units to expand their capabilities and to reduce indebtedness.
Schemes offered by MUDRA bank are:
 Shishu-the starters-covers loan up to Rs.50,000
Kishor-the mid-stage finance seekers-covers loan above Rs.50,000 and up to Rs.5,00,000.
Tarun-growth seekers- covers loan above Rs.5,00,000 and up to Rs. 10,00,000
3. PRADHAN MANTRI JEEVA JYOTI BIMA YOJANA:

Launched on 9th May 2015.
It is government backed life insurance scheme. It is open all sects of Indian civilians
Age limit: 18 to 50 years of age.
Annual premium- Rs.330 per year for life cover of Rs.2,00,000.
4. PRADHAN MANTRI SURAKSHA BIMA YOJANA: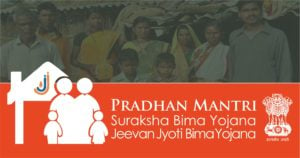 Launched on 9th May 2015.
The government scheme is accident insurance coverage and is affordable for all sects of people.
Age limit: 18-70 years
Annual premium: Rs.12 per year.
Coverage: accidental death and full disability of Rs.2,00,00 and Rs.1,00,000 for partial disability.
5. ATAL PENSION SCHEME: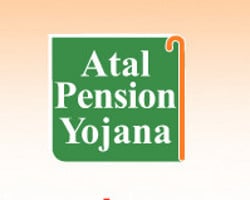 Launched on 9th may 2015
The Atal pension scheme is targeted at unorganised sector workers.Depending upon the contribution, the beneficiary will get guaranteed pension of Rs.1000 to Rs.5000 per month.Govt will contribute 50% of total contribution or Rs.1000 whichever is lower. Modi Government Major Schemes.
Age limit: 18-40 years
The pension will start at the age of 60 years.
6. PRADHAN MANTRI SANSAD ADARSH GRAM YOJANA: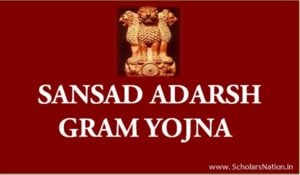 Launched on 11th October 2014
Under this scheme, MPs will be responsible for developing the socio-economic and physical infrastructure of three villages each by 2019. A total of eight villages by 2024.The first Adarsh gram must be developed by 2016 and more by 2019. Total of 6433 Adarsh Grams of 265000 gram Panchayat will be created by 2024.
7. Deen Dayal Upadhyaya Gram Jyoti Yojana: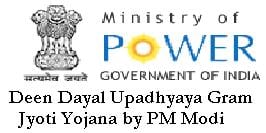 DDUGJY is a Government of India scheme aimed to provide continuous power supply to rural India. It is one of the key initiatives of Modi Government and it aims to supply 24×7 uninterrupted power supplies to all homes. The government plans to invest Rs 75,600 crore for rural electrification under this scheme. The scheme will replace the existing Rajiv Gandhi Grameen Vidyutikaran Yojana. Modi Government Major Schemes.
SPECIAL MENTION : Download GARV APP from play store and get real time update relating to this initiative.
8.UDAAN PROJECT:
The Special Industry Initiative J&K 'Udaan' Scheme is to provide skills and enhance the employability of 40,000 youth over a period of five years in key high growth sectors. The scheme is being implemented by the National Skill Development Council (NSDC) and the corporate sector in PPP mode.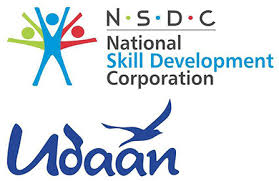 Udaan also aims to provide a platform that empowers girl students and provides them with better learning opportunities. The human resource development (HRD) ministry programme is designed to provide a comprehensive platform to deserving girl students aspiring to pursue higher education in engineering and assist them in preparing for the IIT-JEE while studying in Classes 11 and 12.
9. DIGITAL INDIA:
The Government of India has launched the Digital India programme with the vision to transform India into a digitally empowered society and knowledge economy.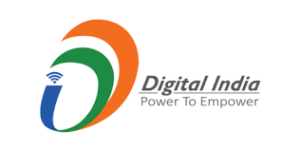 Launched on 1st July 2015.
Digital India is keyed on three key areas –
1. Digital Infrastructure as a Utility to Every Citizen
2. Governance & Services on Demand
3. Digital Empowerment of Citizens
Pillars of Digital India –
1. Broadband Highways
2. Universal Access to Phones
3. Public Internet Access Programme
4. e-Governance – Reforming government through Technology
5. e-Kranti – Electronic delivery of services
6. Electronics Manufacturing – Target NET ZERO Imports
7. IT for Jobs
8. Early Harvest Programmes
10. SKILL INDIA: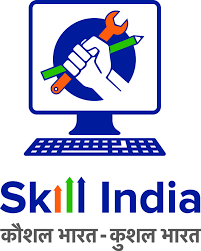 Launched by PM Narendra Modi on 15th July 2015.
Skill India focuses on creating jobs for youth, the govt has decided to revamp the antiquated industrial training centres that will skill over 20 lakh youth annually and create 500 million jobs by 2020.  The initiative was launched on the occasion of world youth skills day. Samsung recently signed a major deal in providing hands-on training to youths for employment and improving the skills at the same time. Modi Government Major Schemes.
11. MAKE IN INDIA: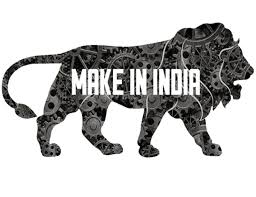 Launched on 25th September 2014.
The main Objective of Make in India initiative is :
To promote India a manufacturing hub.
Economic transformation in India
To eliminate unnecessary law and regulation.
25 sectors have been included in Make in India scheme. Some of the sectors are automobiles, chemicals,IT, pharmaceuticals, textiles, leather, tourism and hospitality, design manufacturing, renewable energy,mining and electronics. Modi Government Major Schemes
12. SWACHH BHARAT: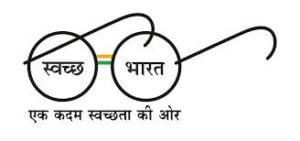 Launched on 2nd October 2014.
Swachh Bharat Abhiyan is a national campaign by the government of India aims to accomplish the vision of
clean India by 2nd October 2019.
Schemes Launched by Modi Government in 2018
1. Transformation of Aspirational Districts Programme
NITI Aayog announced "Transformation of Aspirational Districts" programme which aims to quickly transform and uplift 101 backward districts in India in terms of basic amenities, infrastructure facilities, health facilities, standards of living, etc. The primary areas of focus in this programme are Health & Nutrition, Agriculture & Water Resources, Education, Financial Inclusion & Skill Development, and Basic Infrastructure which would help the Government to decide which district has performed better under this programme. Modi Government Major Schemes 2018.
2. National Nutrition Mission (POSHAN Abhiyan)
National Nutrition Mission was launched as an expansion of Beti Bachao Beti Padhao programme by Prime Minister Narendra Modi at Jhunjhunu in Rajasthan on the occasion of the International Women's Day on March 8, 2018. Modi Government Major Schemes 2018. The main objectives of this scheme are to attain proper nutritional status among children from 0-6 years, adolescent girls, pregnant women and lactating mothers in a timely manner; reduce stunting, under-nutrition, and anaemia among young children, women, and adolescent girls; and lowering low birth weight by at least 2% per annum.
3. Anti-Narcotics Scheme
The Anti-Narcotics Scheme is further extended by the Union government for three years from 2017 to 2020 to prevent drug consumption and trafficking in the nation. The government has provided a financial assistance of Rs. 21 crore towards this scheme. The scheme monetarily assists the states and the Union Territories engaged in the controlling of inter-state and cross-border drug trafficking.
4. Ayushman Bharat Yojana or National Health Protection Mission
Ayushman Bharat Yojana or National Health Protection Scheme was launched on April 14, 2018, by the Central government to focus on the wellness of the poor families and providing medical benefits to them. Modi Government Major Schemes 2018. Under this scheme, around 10 crore poor families will be provided an insurance cover of Rs. 5 lakh every year and will undergo cashless treatment at all the government and private empanelled hospitals across the country for the secondary and most tertiary care procedures. The scheme will include the on-going centrally sponsored schemes-Rashtriya Swasthya Bima Yojana (RSBY) and the Senior Citizen Health Insurance Scheme (SCHIS).
5. GOBAR-Dhan Yojana
The Galvanising Organic Bio-Agro Resources Dhan (GOBAR-DHAN) scheme was launched by Haryana's Chief Minister Manohar Lal Khattar and Uma Bharti (Union Minister for Sanitation and Drinking Water) on April 30 this year. The GOBAR-Dhan scheme is an effort by the government to improve the living conditions in the Indian villages and make them open-defecation free. A segment of the Swachh Bharat initiative, this scheme will focus on useful conversion of solid waste and cattle dung into manure and biogas.
6. Green Revolution-Krishonnati Yojana
The Green Revolution-Krishonnati Yojana has been further extended till 2019-20 beyond the 12th five-year plan by the Cabinet Committee on Economic Affairs (CCEA). This scheme comprises of 11 different schemes and missions under a single umbrella. Modi Government Major Schemes 2018. The main aim of this scheme is the comprehensive development of the entire agriculture and allied sector. It is launched for the welfare of farmers and is a major step towards "Doubling the Farmers Income by 2022".
7. Samagra Shiksha Scheme
The Samagra Shiksha Scheme was launched by the Union Ministry of Human Resource Development (HRD) on May 24, 2018, in view of improving the quality of education at school level in India. It is an overarching program which will incorporate digital technology and introduce skill development in the school education system. An annual grant of five thousand to twenty thousand rupees will be provided for strengthening libraries in schools under the program. The scheme unifies the elements of Sarva Shiksha Abhiyan (SSA), Rashtriya Madhyamik Shiksha Abhiyan (RMSA), and Teacher Education (TE) to treat school education holistically, from pre-school to Class 12 levels.
8. Atal Bhujal Yojana
Atal Bhujal Yojana is Central Government's Rs 6,000-crore ambitious water conservation scheme launched to deal with the ever-deepening crisis of depleting groundwater level. Modi Government Major Schemes 2018. The main objectives of this scheme are to revitalize groundwater level and create sufficient water storage for agricultural purposes; rejuvenation of surface water bodies so that groundwater level can be increased, especially in the rural areas; recharging sources of groundwater and ensure effective use of water by involving people at local level. The scheme was launched in water-stressed states such as Gujarat, Haryana, Karnataka, Maharashtra, Uttar Pradesh, Rajasthan and Madhya Pradesh.
9. First "Khelo India School Games"
The Central Government of India inaugurated the first edition of the Khelo India School Games (KISG) at the Indira Gandhi Indoor Stadium in New Delhi from January 31 to February 8, 2018. This program highlighted India's young sporting talent and their potential in sports. The main objectives behind KISG were to revive the sports culture in India at the grass-root level, to build a strong foundation of all the sports played in the country, and make India a great sporting nation. This mega event was held across 16 disciplines in the under-17 age category. Around 5,000 school children from all the 29 states and 7 union territories participated in the event.
10. National Bamboo Mission (Restructured under Budget 2018)
National Bamboo Mission has been restructured by the government in the Union Budget 2018 in order to promote commercial bamboo cultivation in the northeastern states to boost the income of the bamboo farmers. The Union Government has allocated Rs. 1,290 crore towards the mission to promote holistic development of bamboo production as an industry in the country. Modi Government Major Schemes 2018. It will offer a continuous source of income to the bamboo farmers and communities owning bamboo groves. There is a proposition of utilizing this mission under the Pradhan Mantri Awas Yojana, the government's flagship programme for housing to set up bamboo houses.
11. Solar Charkha Mission
President Ram Nath Kovind launched Solar Charkha Mission on June 27, 2018, in which the government will be providing a subsidy of Rs. 550 crore to the thousands of artisans and generating employment in the rural areas. The Ministry of Micro Small and Medium Enterprise (MSME) will cover the 50 identified clusters across the country including in the Northeast and in each cluster 400 to 2,000 artisans will be employed. Along with this mission , the government also launched a Sampark portal, a digital platform on which five lakh job seekers can connect with the Ministry of Micro Small and Medium Enterprise (MSME).
Current Affairs And Banking Awareness Booster/Capsule For IBPS RRB PO/ Clerk 2017